Famous singer Geeta Mali dies in accident; Husband seriously injured
Nashik. Nashik's famous singer Geeta Mali was on his way from Mumbai to Nashik. Geeta Mali died in the accident. Her husband, Vijay Mali, was injured and is undergoing treatment at Shahapur Rural Hospital. The death of a gardener has caused mourning over the art sector in Nashik.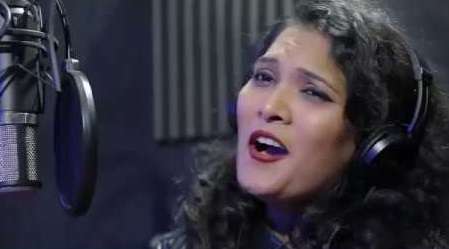 Geeta Mali had moved to the United States for the past three months. After coming to Mumbai airport, she was traveling by car with her husband Vijay Mali to Nashik. About three o'clock in the afternoon, their car came to a container standing on the side of the road in an attempt to rescue Shawna while he was approaching Lahe Fatanj in Shahpur area of ​​Thane district. The gardener was seriously injured in the incident. Two people died on the spot when a gas tanker (RJ-19-TA-8005) hit a gas tanker coming from Mumbai to Nashik in front of Hotel Family Garden on the same area. 2017 The Veer Savarkar World Literature Conference was held in Sydney, Australia. At this time singer Geeta Mali was invited to sing. Geeta Mali had achieved fame by performing remarkably well in the field of music. His sudden demise has caused mourning in the field of art. Many people on social media paid tribute to the gardener when he got information about the accident.